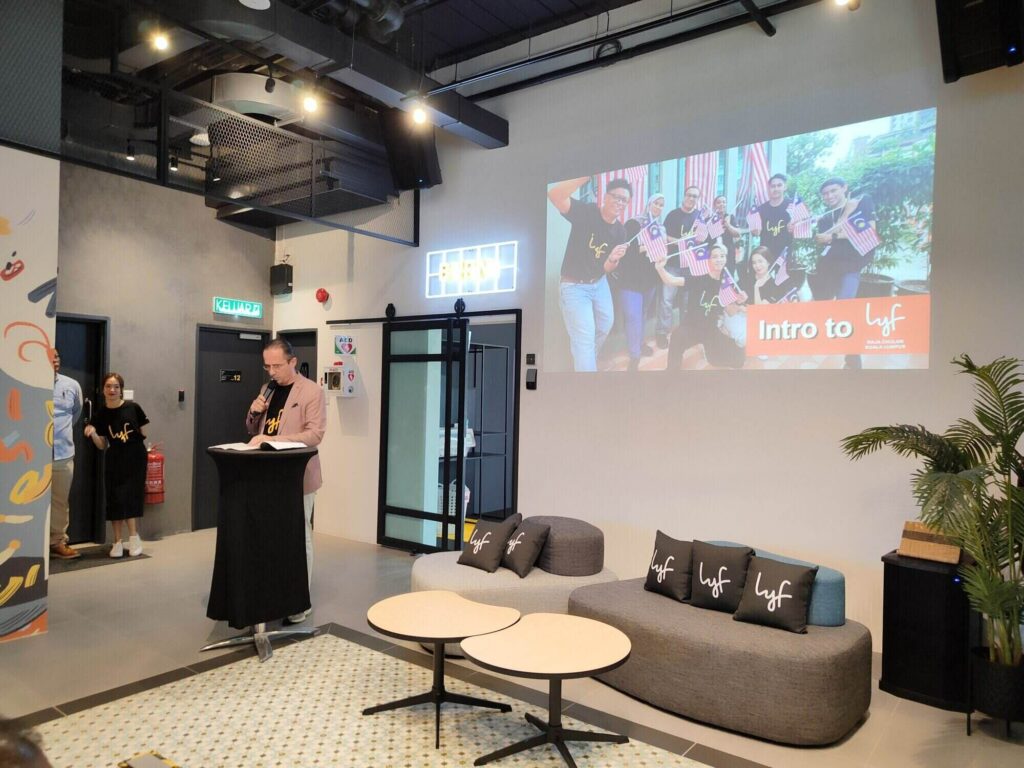 Lyf Raja Chulan, the newest hotel in The Ascott Limited collection of hotels and residences, has launched a year-long tourism campaign highlighting Malaysia's rich heritage and vibrant culture. The campaign aims to further enliven the Kuala Lumpur heritage enclave by organising a variety of themed and cultural events to attract local and international tourists to Klang Valley. Mohamed Amin Yahya, Senior Director of Domestic & Event Tourism Malaysia, officiated at the campaign's launch, which coincided with the 66th Merdeka Day and 60th Malaysia Day celebrations.
"Lyf Raja Chulan has come up with a brilliant idea to initiate this fun , interactive campaign to not only showcase the cultures, arts, and traditions of Malaysians but also to help local vendors who will participate in their planned events, promoting local products and creating economic oppurtunities for local businesses. Kuala Lumpur Comes A-lyf is  a creative way to promote tourism numbers for this year and also give us a good headstart for 2024," Mohamed Amin said in his speech.
Lyf Raja Chulan welcomes those who love to explore Kuala Lumpur, no matter where they come from as long as they have a passion for adventure. Tourists or locals who love to adventure in Chinatown, Central Market, and Bukit Bintang are in for a treat as they are all a short distance away from the hotel. This campign will promote local attractions in Kuala Lumpur, enabling tourists to indulge and educate themselves on Malaysian traditions and culture through activitiesm perfomances, foor, and talks. Travelers who look for safety, comfort, cleanliness, and co-living their principle of maintaining good hygiene.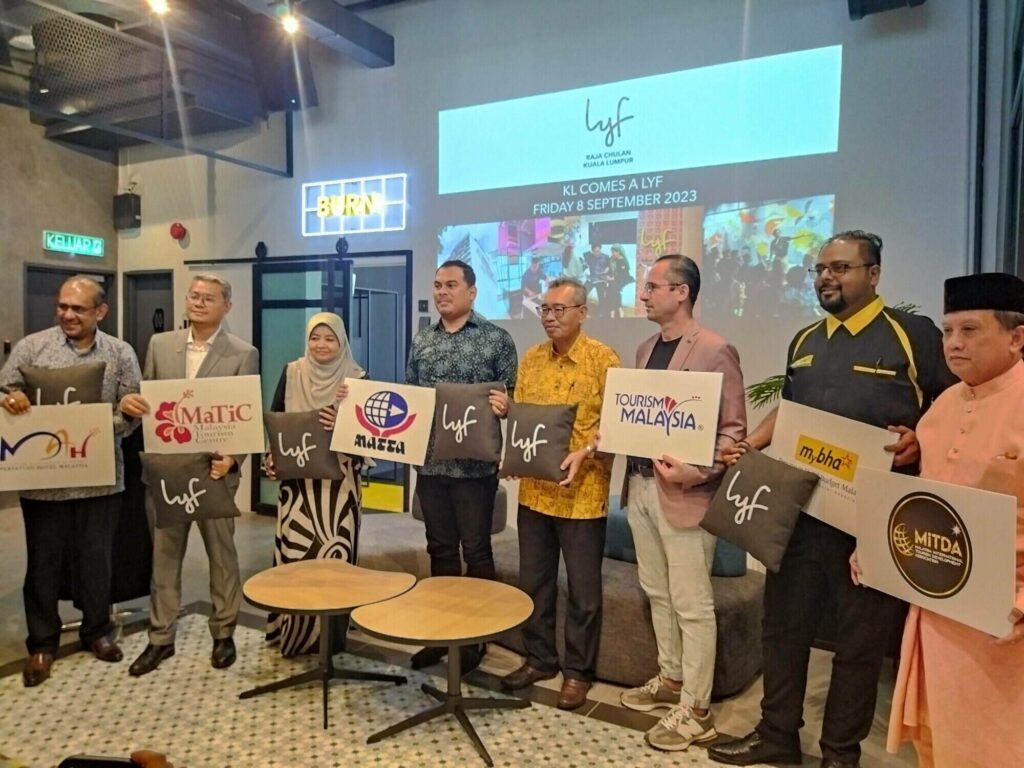 "These events will not only showcase lyf Raja Chulan as a wonderful place to stay, but also bring to the fore local vendors, especially small businesses, that we will engage to participate in our events," said Mondi Mecja, The Ascott Limited's Country General Manager. Flea markets, food bazaars, comedy shows, and live music festivals are just some of the events that can be expected in bringing the campaign to life. To gauge a glimpse of what is in store, Yasmin Aziz performed beautifully during the launching event along with a presentation of the future events by the Residence Manager of lyf Raja Chulan, Bob Yusof.
Tourism and hospitality stakeholders were all in attendance to witness the momentous beginning of 'Kuala Lumpur Comes A-lyf'. This initiative will benefit not only the tourism industry but also boost small local businesses such as street hawkers, restaurants, surrounding museums, travel agencies, and many more as well as a chance for local and international tourists to experience the city by exploring hidden gems throughout Kuala Lumpur. The campaign also aims to promote many local gems located in non-commercial areas that are filled with more culture, traditions, and heritage.
Lyf Raja Chulan also looks to collaborate with their sister hotels under The Ascott Limited brand for future events with 'Kuala Lumpur Comes A-lyf' to provide and share a more holistic staying experience that encompasses every aspect of the capital city. Lyf Raja Chulan is not only limited to private organizations for future projects and campaigns, it also invited other like-mined people and entities to contribute to its effort to boost the tourism and hospitality industry in anticipation of the upcominh Visit Malaysia Year.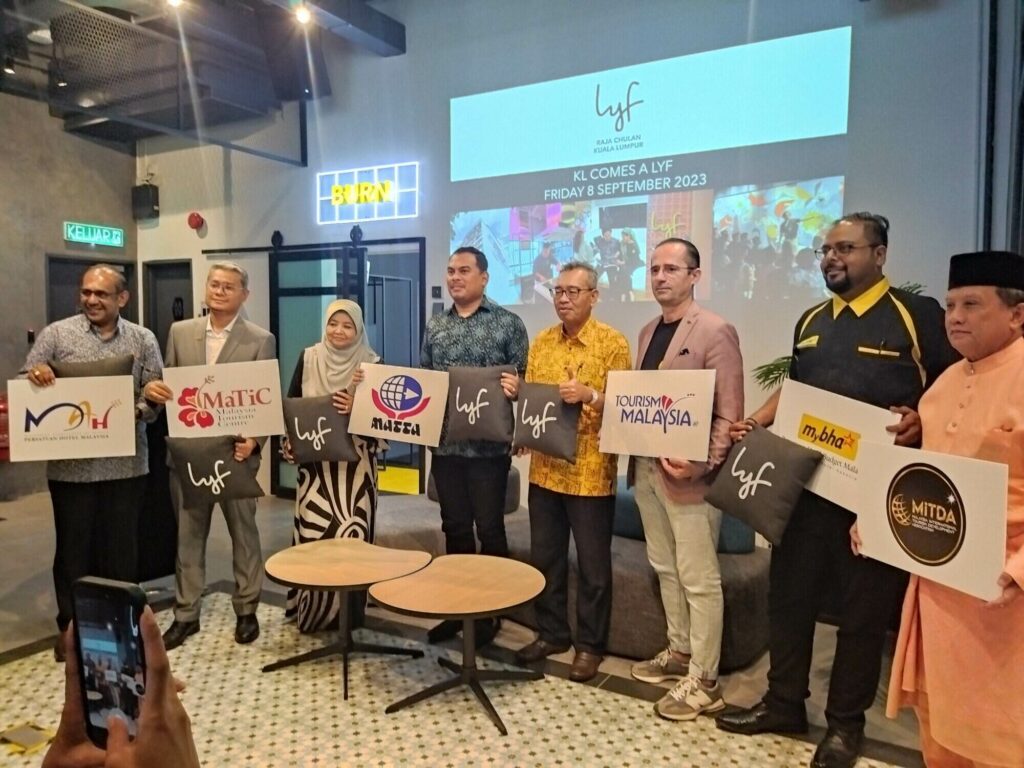 Penafian!
– Artikel yang disiarkan dan dikongsi di laman web MyPermohonan serta artikel berkaitan dengan
"TOURISM INDUSTRY IN MALAYSIA HOPES TO THRIVE WITH LYF RAJA CHULAN'S 'KUALA LUMPUR COMES A-LYF' YEAR-LONG CAMPAIGN"
adalah ringkasan daripada sumber asal. Pihak kami tiada kaitan dengan agensi kerajaan, syarikat ataupun pengeluar posting asal. Untuk maklumat lanjut sila ke halaman
Penafian
.