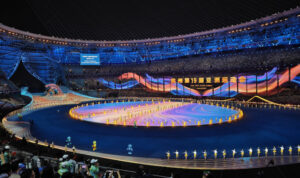 vivo, a leading worldwide technology company, will serve as the Official Exclusive Supplier of Mobile Phones at the 19th Asian Games in Hangzhou. Vivo has extensive expertise dealing with major sporting events. As the Official Esports Gaming Phones for the Asian Games in Hangzhou, iQOO will keep providing powerful performance and precise control to help esports athletes achieve exceptional results. The Games will formally begin at Thursday's grand opening ceremony at the Hangzhou Olympic Stadium.
The widely watched Asian Games is the continent's premier multi-sport competition and the second-largest sporting event in the world after the Olympics. It aims to celebrate the region's greatest athletes and highest sporting standards. Empowered by sophisticated tech, the opening ceremony will combine breathtaking digital creation with traditional culture, creating unique visuals imbued with the aesthetics of the East that convey the spirit of sports together with the essence of Asian culture.
Tech innovation powers Hangzhou games
vivo is committed to creating exceptional products according to the company's design-driven values and passion for technological innovation. As the Official Exclusive Supplier of Mobile Phones for the Hangzhou Asian Games, vivo will provide staffers working at the sporting event with the brand's industry-leading flagship products. Through its cutting-edge imaging technology, vivo will also enable journalists and audiences around the world to capture the Games' most exciting moments.
vivo has long been committed to advancing imaging technology. As a prime example, its X series devices provide consumers with exceptional imaging experiences based on the company's innovative technology and collaboration with ZEISS.
Thanks to the combination of ZEISS' top-tier optical technology and vivo's innovations, such as image stabilisation and high-speed capture algorithms, the vivo X90 series delivers professional-level imaging performance in various scenarios including photographing sports and shooting in low-light conditions. These capabilities allow users to take cinema-quality sports photographs with just a simple tap of the screen.
The customised, ultra-durable and ultra-light aerospace-grade hinges and ZEISS Imaging with Free-Stop Shooting Experience on foldable devices like the vivo X Fold2 and X Flip offer novel yet convenient mobile photography that allows users to maximise their creativity. vivo's professional imaging technology offers users more possibilities in capturing the beauty of sports at the Hangzhou Asian Games. It enables sports fans across Asia and the world to witness the charm of the Games.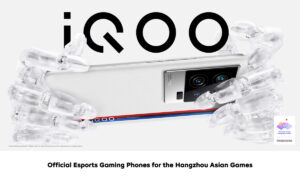 Top-notch devices empower esports gamers
As esports officially take the stage at this year's Asian Games, esports athletes are relishing the opportunity to represent their countries. However, behind their glory, endless days of training and an unwavering dedication have propelled them to reach the global stage.
Thankfully, they are not alone in their pursuit — they have strong technological support. As the Official Esports Gaming Phones for the event, iQOO will support these athletes as they compete on the world stage for the first esports gold medal in Asian Games history.
iQOO has a decorated history of partnering with esports events. Since its inception in 2019, iQOO has engaged in deep collaborations with numerous top-tier esports competitions. It has extensively tested each generation of its products to ensure the products offer players professional functionality across multiple parameters, such as frame rates and network stability, so the players can perform at their absolute best. iQOO will continue to promote and encourage esports and gamers according to its philosophy of "I Quest On and On."
As a leading global technology brand, vivo has always been driven by its vision of creating "technology for a better world." Technology drives advances in sports. The choice of vivo as the Official Exclusive Supplier of Mobile Phones for the Hangzhou Asian Games reflects the capabilities of the brand's technology and products. Through collaborating with international sporting events like the Asian Games, the World Cup and the NBA, vivo continues to showcase China's high-end technological prowess to the world and reaffirm its position as a leading global technology brand.
As a preferred brand for consumers who value high performance and esports gaming experience, iQOO has always committed to bringing customers products with exceptional performance and first-class esports-grade experience, sharing the joy of exploration with users.
Penafian!
– Artikel yang disiarkan dan dikongsi di laman web MyPermohonan serta artikel berkaitan dengan
"THE SPORTS GALA WILL BE DOMINATED BY VIVO AND IQOO WHEN THE 19th ASIAN GAMES GET STARTED IN HANGZHOU"
adalah ringkasan daripada sumber asal. Pihak kami tiada kaitan dengan agensi kerajaan, syarikat ataupun pengeluar posting asal. Untuk maklumat lanjut sila ke halaman
Penafian
.