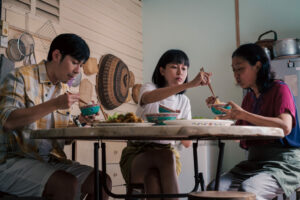 The premier streaming provider in Malaysia, Tonton, is happy to announce the launch of Tonton Wonton, a promotion for Chinese titles available on its platform.
Tonton Wonton offers a wide range of Chinese titles in a variety of genres, including drama, romance, fantasy, and more. The campaign highlights the richness and diversity of Chinese content featured on Tonton, and it showcases the engaging storytelling and high-quality production that Chinese films have to offer. Some of the popular Chinese titles that are part of Tonton Wonton that are available on Tonton include the recently aired films "Second Chance" and "Deliveries." 
One of the upcoming highlights of the Tonton Wonton campaign is the film "Be Around You," which will be exclusively available on Tonton starting on September 27th. This film stars Lynn and Miao and tells the story of a relationship transformation between a daughter and a mother-in-law.
Tonton also has many more exciting releases in store for its viewers in the near future. The company is committed to continuously bringing forth a plethora of compelling Chinese titles, offering an extensive selection of films that cater to various tastes and preferences.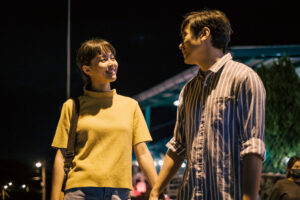 Don't miss this opportunity and join us in celebrating the beauty and allure of Chinese content through Tonton Wonton! Subscribe to Tonton today for as low as RM 9.90. Download the Tonton app through Google Play or the App Store, or visit www.tonton.com.my for the best entertainment experience. 
Stay updated with the latest from Tonton on social media using the hashtag #Tonton and #TontonWonton. To get the latest information on your favorite shows, visit Tonton's social media pages on Facebook, Twitter, TikTok, and Instagram, @tontonmy.  
Penafian!
– Artikel yang disiarkan dan dikongsi di laman web MyPermohonan serta artikel berkaitan dengan
"To promote Chinese movies on its streaming service, Tonton launches a campaign dubbed Tonton Wonton."
adalah ringkasan daripada sumber asal. Pihak kami tiada kaitan dengan agensi kerajaan, syarikat ataupun pengeluar posting asal. Untuk maklumat lanjut sila ke halaman
Penafian
.