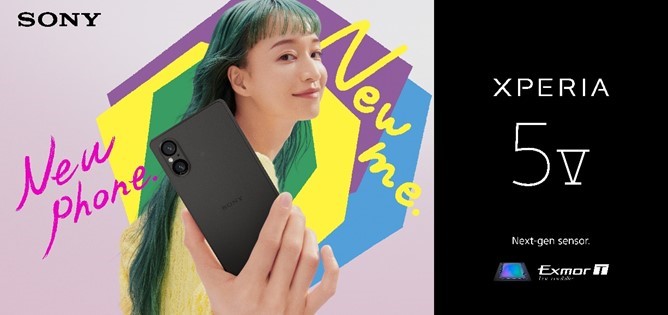 Sony has unveiled the high-end Xperia 5 V smartphone, featuring the latest "Exmor T for mobile" camera sensor that excels in capturing human expressions with stunning skin textures. It empowers users to effortlessly capture a wide range of photography styles, including AI-enhanced portrait shots with exquisite bokeh effects and various color presets for setting the desired mood. Additionally, the newly introduced "Video Creator" app simplifies video production, enabling users to craft professional-looking short videos in just one minute by selecting photos, videos, and music. Furthermore, the device boasts an improved battery performance, with over 50% battery life remaining even after a full day of active use, ensuring it can be safely used throughout the day for photography, video editing, and content consumption on the go.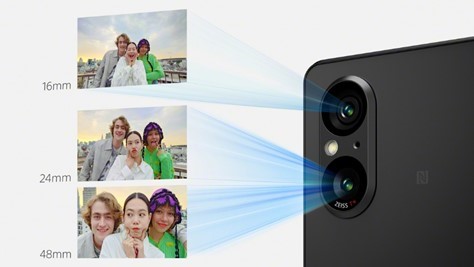 Capture memories in high definition regardless of time or place
The Xperia 5 V camera uses the latest sensor "Exmor T for mobile", which also sits at the heart of the flagship smartphone "Xperia 1 V", so you can shoot clear and high-definition images regardless of the situation whether it be day/night or indoors/outdoors. In addition to being able to reproduce the detail and natural texture of human skin, it is possible to select from a choice of colour presets called "Creative Look", allowing you to match different colours and tones according to the scene you are shooting without any post-editing. In addition, bokeh mode[i] is greatly improved from the previous model[ii], it leverages AI technology to elevate your portrait pictures closer to the standards of interchangeable lens cameras.
The dual camera lens on the back allows you to enjoy shooting with three focal lengths of 16mm, 24mm, and 48mm. 48mm is equivalent to 2x optical focal length, so you can capture the subjects of your images in a larger size without worrying about image quality deterioration.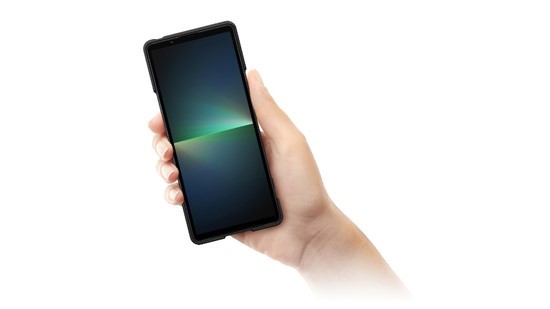 Become a video master
The new "Video Creator" app has an automatic editing function that allows you to easily create video clips. Once you've decided the length of the clip, just select the photos or videos together with the music, and Video Creator will do the hard work so a final file is ready in about a minute. Even people who have no video editing experience can easily create original clips worthy of sharing on social media. You can also manually set your own preferences, such as clip adjustments and filter processing based on the creative look you are after.
Xperia 5 V also has a dedicated voice recording mic. Even when shooting a video in a busy scene where there are other voices and environmental sounds in the surroundings, the voice of the person you are recording is prioritised and can be clearly picked up.
Entertainment that lasts longer than a day1
Xperia 5 V allows you to enjoy powerful sound and stunning video without any need for an external speaker or display. In addition to a newly developed speaker amplifier with powerful deep bass, it has a bright OLED display which provides high visibility. You can immerse yourself in the world of content when enjoying live, streamed or recorded videos on social media or your favourite shows with beautiful images thanks to Sony's TV "BRAVIA®" high image quality engine "X1™ for mobile".
To enable being immersed in trending videos or shows without the worry of running out of charge, the 5,000mAh large capacity battery lasts longer than other smartphones with the same capacity battery. With its unique power-saving technology, power consumption is reduced by approximately 20% compared to the previous model3. As a result, even if you use your smartphone actively all day, the battery will remain at 50% or more1. In addition to supporting wireless charging and quick charging (up to 50% in 30 minutes[iii]), Xperia's unique charging optimisation technology prevents battery deterioration, so even after 3 years, the maximum capacity is maintained at 80% or more[iv]. In addition, the size of heat diffusion sheet has increased by 40% compared to the previous model3 as an extremely effective heat dissipation measure and the power consumption of the CPU has been improved.

Enhanced gaming functions
Game enhancer, an assist function that makes gaming more enjoyable, has a new theme colour but retains a host of winning support functions such as the L-γ (low gamma) laser, audio equalizer, voice chat mic and screen recording function which is useful when capturing and distributing content onto YouTube™. In addition, Qualcomm's Snapdragon® 8 Gen2 Mobile Platform and Elite Gaming[v] support stable gameplay.
Design/Function/Accessibility/Sustainability
Another element to love about Xperia 5 V is its combination of highly reliable performance and design. The camera and back panel are colour matched with an aesthetically pleasing matte finish that creates an impression of unity. It is available in Black.
When taking pictures in Photography Pro, a new accessibility feature enables a sound to be played[vi] that lets you know whether the screen is horizontal, so people with visual impairments can capture a straight picture. Functionality and design are combined to fit in the palm of your hand.
The packaging of Xperia 5 V uses Sony's Original Blended Material, which is made from bamboo, sugar cane fibers and post-consumer recycled paper, and has achieved an individual package that completely eliminates plastic[vii]. In addition, some elements, both internal and external, of the main unit use SORPLAS™, a flame-retardant recycled plastic developed by Sony that uses up to 99% recycled materials.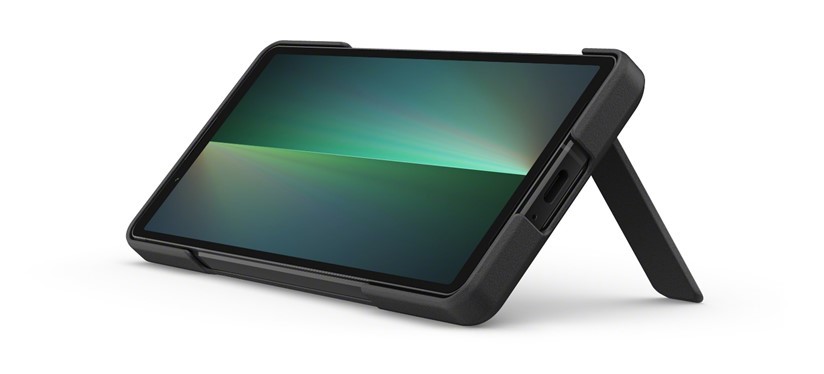 Style Cover with Stand for Xperia 5 V (XQZ-CBDE)
The Xperia 5 V's dedicated cover (available as an optional accessory purchased separately) also works as a convenient stand that can be placed vertically as well as horizontally. The slim shape that perfectly fits the smartphone makes it easy to hold and use not only for watching videos, but also for live streaming and video chat. Available in Black colour to match Xperia 5 V[viii]. Furthermore, we have also used SORPLAS as part of the materials within the Style Cover with Stand[ix].
Availability
The Xperia 5 V will be available in Malaysia from Q4 2023.
A product announcement video on the new Xperia 5 V can be viewed at https://youtu.be/Ug1RSgWqbY8
Full product video can be viewed at https://youtu.be/cR0WULMSgso
For detailed product information on the Xperia 5 V, please visit: https://www.sony.com.my/smartphones/products/xperia-5m5
Penafian!
– Artikel yang disiarkan dan dikongsi di laman web MyPermohonan serta artikel berkaitan dengan
"Sony Unveils Its Newest High-End Xperia 5 V Smartphone"
adalah ringkasan daripada sumber asal. Pihak kami tiada kaitan dengan agensi kerajaan, syarikat ataupun pengeluar posting asal. Untuk maklumat lanjut sila ke halaman
Penafian
.