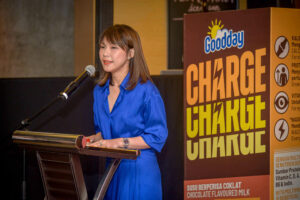 Goodday announces xNOVA, Malaysia's leading esports athlete and 2022 Asian Games bronze medalist, as the face of their campaign to increase acceptance and legitimise esports as a sport on par with sports. Youth and Sports Minister Hannah Yeoh officiated the launch, as did Santharuban Thurai Sundaram, Etika's Chief Executive Officer for Malaysia, Singapore, and Brunei, and Amy Gan, Etika's Vice President of Marketing, in the presence of Ahmed Faris Amir, CEO of Esports Integrated, xNOVA, stakeholders, and members of the media.
The launch follows Goodday's recent partnership announcement during the launch of the National Esports Development Guidelines (NESDEG) under the purview of Hannah Yeoh; a guide for stakeholders to ensure more effective governance, rights and responsibility among esports enthusiasts and industry players. Under Core 6 of the guideline; Application of Science and Sports Medicine in Esports, this is part of Goodday's efforts to support the esports community by destigmatising myths surrounding esports, particularly in the area of health and fitness.
While esports itself has grown in status in the last decade, it is still widely viewed by many as a vocation that promotes a sedentary lifestyle. However, this can't be further from the truth. Many studies* prove the link between better physical fitness and cognitive abilities which in turn improves reaction times, a trait crucial in ensuring success for professional gamers. Like these studies, Goodday is debunking the myths surrounding esports and wants to support the push for wider acceptance from both the public and sports communities, acknowledging that esports is in fact a legitimate form of sports like any other, demanding the highest levels of physical and mental strength.
In Malaysia, esports has garnered the country international recognition and medals. Most recently, the Malaysia esports team took home three gold medals at the Commonwealth Esports Championship held in Birmingham, England.
Through this campaign and collaboration with xNOVA, Goodday wants to elevate esports athletes, bringing awareness to not just his journey, but all his peers in the community to change current perceptions around esports. As Malaysia's top esports athlete, xNOVA advocates for more support for the game. Starting at the age 14, xNOVA whose real name is Yap Jianwei, has risen in the ranks to become Malaysia's highest earner of a prize pool and top esports player. His rise to the top was not without hardship, faced with obstacles and ridicule when he first began. However, xNOVA has since proven to the naysayers that esports isn't simply just a game.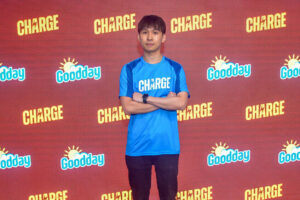 xNOVA says, "I experienced firsthand the stigma of esports when I first started, which is why I advocate for greater support for esports because it showcases incredible talent in the new generation, offers endless opportunities for players and fans and teaches discipline. I am also thrilled that we now have brands such as Goodday Charge who have taken the lead in elevating the awareness of esports to the masses."
Amy Gan, VP of Marketing, Etika Sdn Bhd, said, "As the 3rd largest game market in the region and 14 million players in Malaysia***, we see a definitive rise of esports with many talented Malaysian esports athletes being recognised internationally. Yet, with all the potential surrounding esports, it is confounding that parents rarely encourage their children to pursue it. The negative perception painted towards esports is that it is a sedentary habit where kids stay up all night and neglect their studies, and well-being needs to be addressed and we felt that this was a role that Goodday could play in changing mindsets and giving esports athletes the same level of recognition as their peers in sports.
We want to be the first brand to support esports. Through our research, we found that contrary to popular belief, e-sport is a competitive game that requires the utmost discipline from its athletes. From a strict fitness and sleep regime to sharpening reflexes and concentration, nutrition also plays a vital role in ensuring sustained energy to focus throughout the long game-play hours.
Goodday Charge is a chocolate milk formulated with ten nutrients and vitamins, including vitamin B complex- which helps to support sustained energy through the day; and regardless of the sporting activity, athletes get the goodness of milk plus the energy they need to play at the highest level."
She adds, "This is more than just a packaging relaunch for us. It is a vessel for us to get our message out there that esports is a force to be reckoned with as much as any other sport and further inspire conversation and consideration for the esport in society; we are proud to have xNOVA as the face of our Goodday Charge campaign as a kickstart to other initiatives soon."
An Institut Sukan Negara (ISN) representative, said, "We have numerous studies on the effects of milk on athletes. They all show positive impacts that milk has on muscle recovery, water retention and improved energy storage. Notably, Vitamin B Complex is needed for the release of energy from proteins, fats and carbohydrates. A 2019 study in the International Journal of Sports Science** on the effects of dairy milk on recovery and response to endurance exercises shown milk is superior to water/non caloric drinks when taken as a recovery beverage due to its protein and carbohydrate content that helps in muscle building and energy replenishment."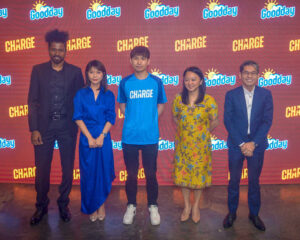 "So just like any other sports, we believe esports professionals require the same nutrition and health provisions due to the physical and cognitive demands during training and competitions and milk will be one of the options as recovery drink post training and competition."
The repackaged Goodday Charge packs are now available nationwide across all leading convenience stores, supermarkets, hypermarkets and partner outlets. Enjoy the same delicious chocolate milk that's packed with energy and 10 nutrients of Multipro® to keep you charged up all day long.
For more on Goodday and their efforts to legitimise esports, follow them on www.facebook.com/gooddaymilkmalaysia or www.instagram.com/gooddaymilkmy
Penafian!
– Artikel yang disiarkan dan dikongsi di laman web MyPermohonan serta artikel berkaitan dengan
"GOODDAY CHARGE DEBUTS REVAMPED CAMPAIGN IN LEGITIMISING ESPORT AS ASPORT, COLLABORATING WITH MALAYSIA'S TOP ESPORTS ATHLETE, xNOVA, AS THE FACE OF THE NEW CAMPAIGN"
adalah ringkasan daripada sumber asal. Pihak kami tiada kaitan dengan agensi kerajaan, syarikat ataupun pengeluar posting asal. Untuk maklumat lanjut sila ke halaman
Penafian
.