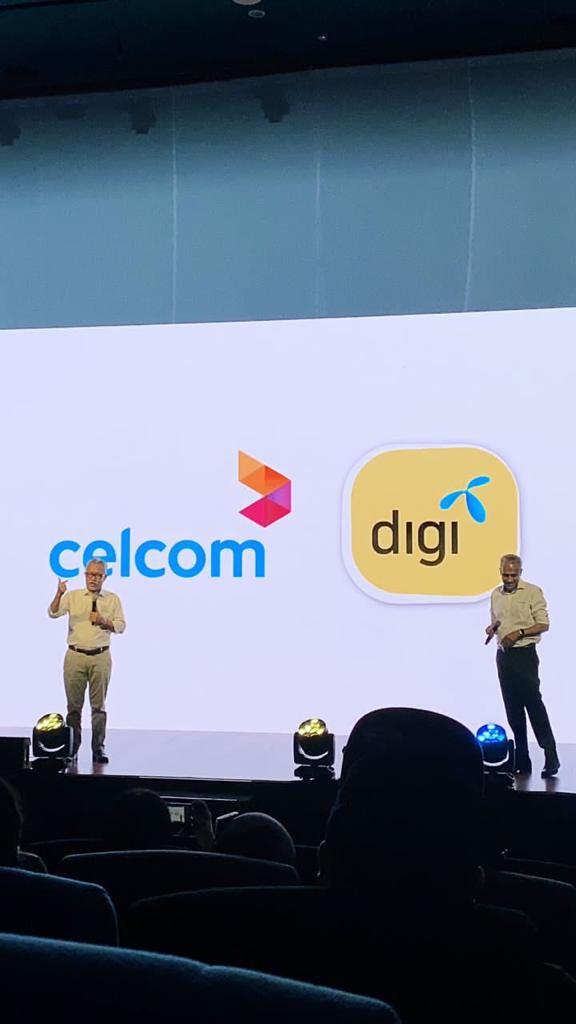 CelcomDigi Berhad ("CelcomDigi") today launched its new corporate logomark, a symbol of the company's desire to be its customers' and the nation's trusted partner in innovation and digitalisation.
Celcom and Digi have been among the most trusted and most loved brands in Malaysia for three decades. The introduction of the new logomark is a key milestone in the company's mission post merger to find innovative ways to advancing Malaysians to achieve everything they aspire to and are inspired by.
CelcomDigi's Chief Executive Office, Datuk Idham Nawawi said, "Since the completion of our merger in December 2022, we have been progressively introducing new services, solutions, and innovation. Today, more than just a new livery, our new corporate brand symbolisesa bold new chapter for our customers, for the nation, and for CDzens who power our organization every day. It builds on our brand sprit- 'Creating a world inspired by you'- to embody three fundamental principles: dynamism, passion for customers, and excellence.
323 days of achievements
Since the merger of Celcom and Digi in December 2022, both brands- now under a single corporate entity CelcomDigi Berhad have continued to serve consumer and business customer seamlessly, integrating services and products, introducing new offerings, building the nation's future digital network, and creating a winning organization staffed by the country's most talented Malaysians.
In April 2023, the company commenced a full-scale programme to build Malaysia's future digital network- integrating and modernizing the widest and fastest 4G network in Malaysia with the latest LTE and 5G- ready technologies. These efforts have uplifted overall network experience for its customers – post-consolidation, customers now enjoy wider coverage as well as improved customer experience.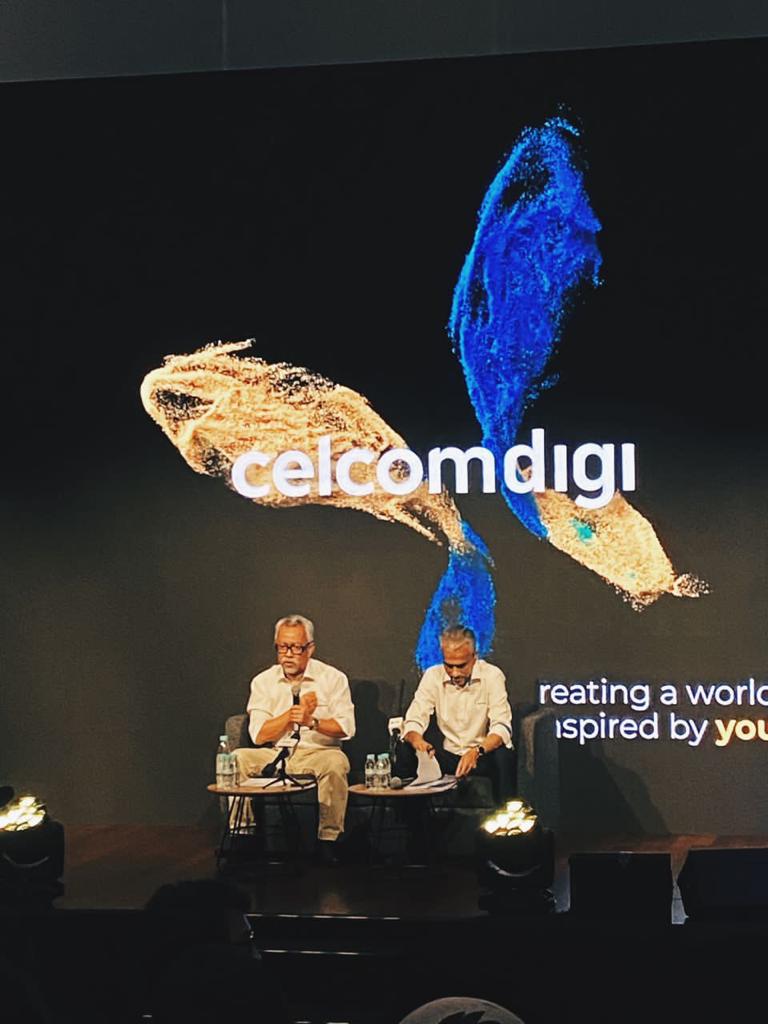 The company also introduced new segment offerings for home and fibre, and devices services under CelcomDigi Fibre with Malaysia's first 1Gbps fibre to every room, and for business segments through CelcomDigi Business. CelcomDigi is also actively spurring digitalisation and 5G For All adoption among consumer and businesses through its affordable 5G device bundles and MY5G series, spearheading 5G thought leadership and promoting SME digitalisation. Most recently, CelcomDigi, via its Innovation Centre and collaborating with DHL, launched the country's first 5G powered AI autonomous warehouse. The company has also partnered with Yinson Holdings for the development of innovative electric vehicle (EV) services and infrastructure for Malaysian consumers. CelcomDigi have also signed strategic partnership with SK Telecom and VIRNECT in the areas of driving innovation with 5G, AI, and Metaverse applications.
Delivering the best solutions, offers, and experiences to customers in the age of "digital everything"
CelcomDigi is commited to be the digital enabler for Malaysians, bringing comprehensive products, innovations and IoT solutions beyond telecommunication services to connect lives everywhere and enhance Malaysians' digital lifestyle.
For more information on CelcomDigi, visit www.celcomdigi.com
Penafian!
– Artikel yang disiarkan dan dikongsi di laman web MyPermohonan serta artikel berkaitan dengan
"CelcomDigi introduces a distinctive new company identity with the goal of leading in innovation and digitalization"
adalah ringkasan daripada sumber asal. Pihak kami tiada kaitan dengan agensi kerajaan, syarikat ataupun pengeluar posting asal. Untuk maklumat lanjut sila ke halaman
Penafian
.