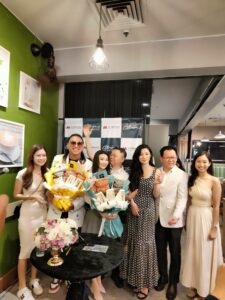 O'Briens Irish Sandwich Café, A well-known name in Malaysia's food industry, is thrilled to share the highlights of an extraordinary event that took place with grace and flair.
The "Wiyona Yeung Meet & Greet," an occasion that brought together international stars and local talets, was successfully hosted at O'Briens 1 Utama, Damansara Utama, on October 11th, from 2 PM to 5 PM.
This collaboration event between O'Briens and Mc Millan Woods was about celebrating famous figures while promoting healthy and delicious food choices. O'Briens was proud to host Hong Kong actress, Wiyona Yeung, for this special fan meet and greet, creating a memorable connection between her and her devoted supporters.
The dazzling star from Hong Kong's entertainment world embodied with O'Briens dedication to innovation and collaboration made this event a success.
"We are so happy to support Wiyona Yeung coming to Malaysia. We also welcome any celebrity, either local or overseas, to collaborate with us on promoting healthy food and lifestyle. Our hope is to deliver a positive message, encouraging people to embrace a healthy lifestyle with our hearty, healthy, and wholesome menu," said Mr. Brian Pua, the founder of O'Brians Malaysia.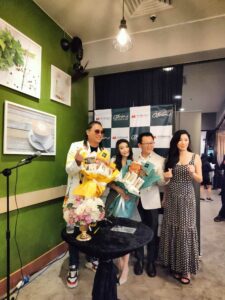 Penafian!
– Artikel yang disiarkan dan dikongsi di laman web MyPermohonan serta artikel berkaitan dengan
"Wiyona Yeung Meet & Greet at O'Briens 1 Utama, Damansara Utama"
adalah ringkasan daripada sumber asal. Pihak kami tiada kaitan dengan agensi kerajaan, syarikat ataupun pengeluar posting asal. Untuk maklumat lanjut sila ke halaman
Penafian
.