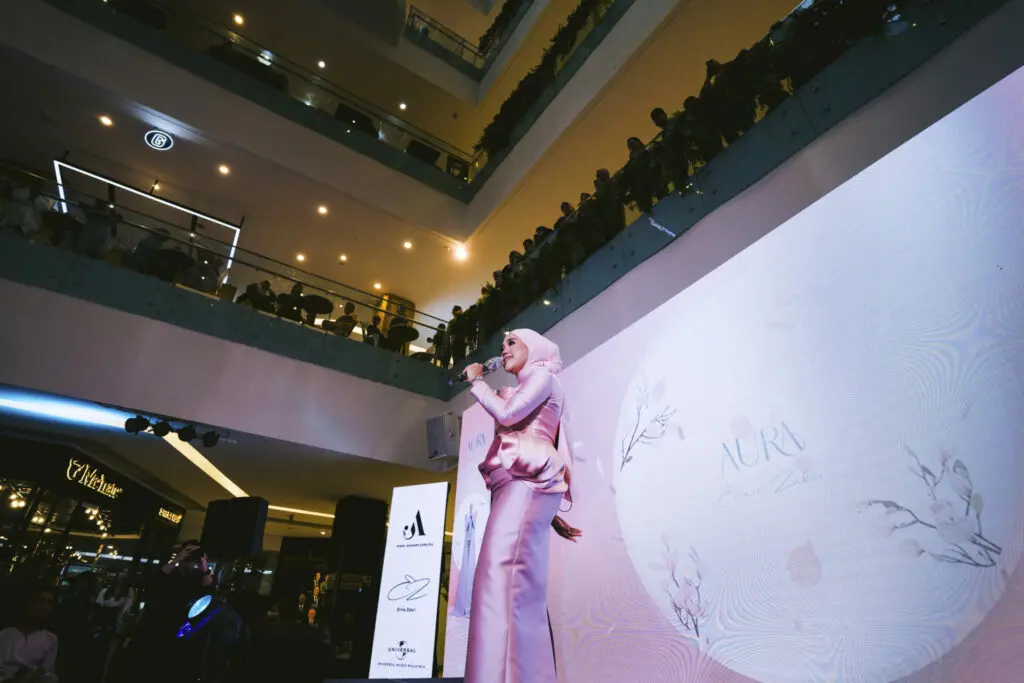 KUALA LUMPUR, 3 NOV 2023 – Finally, the much awaited time for gifted local sensation Ernie Zakri and her passionate following is over. Ernie just revealed that she will be signing with Universal Music Malaysia and that her debut solo album would be available on the company. After patiently teasing her followers on social media a few weeks ago, Ernie finally releases "AURA," her first solo album under Universal Music Malaysia.
'AURA is an album with a core message centered around self-affirmation and positivity. The album is specifically crafted by Ernie to bring comfort to those who find themselves hurting or wounded in the midst of life's stormy seas. The album is an inspiration for people to embrace their 'AURA, reminding them that every twist and turn in life is part of a grand design, and offers a gentle nudge to embrace imperfections without fear. Ernie explained about her latest masterpiece by stating, this album is really special because it speaks of a person's source of strength. All the songs in this album serve as a form of advice, motivation and strength for those in need of support.
To mark the introduction of this album, a track called 'Masing-Masing' was given the honour to become the album's first official single in igniting 'AURA. 'Masing-Masing' is a sad love song about breaking-up. Written and composed by Indonesian singer-songwriter Ade of the band Govinda alongside Nabila V, the track has its own tale to tell.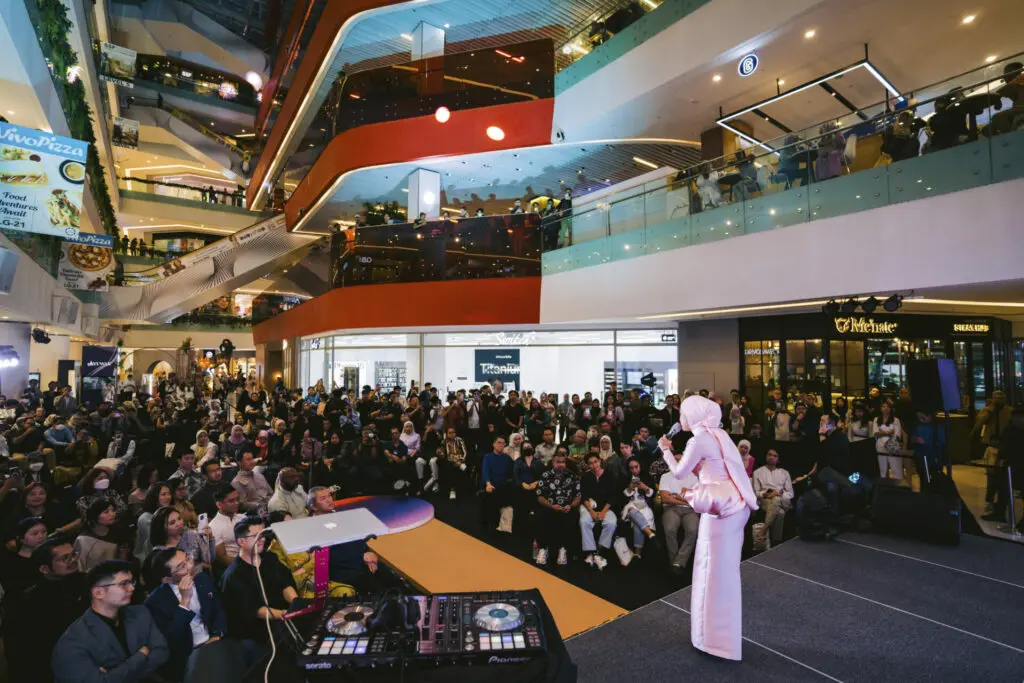 Ernie added, "Mas Ade and I agreed to produce a sad love song with a twist. It sings of a couple who had to move on for the sake of their own personal happiness. Not all break-ups are born from arguments and misunderstandings. Some are spawned based on mutual understanding from both parties in order to attain personal happiness. I know many Malaysians love songs like this."
According to the star, the track was recorded in Yogyakarta, Indonesia with great ease. Ernie stated, "It didn't feel like work but more like a holiday as everything went smoothly and very well. We only took one day for recording and half a day to shoot the music video."
The artistic music video features two dancers who tell the song's story symbolically through intricate dance moves. Ernie elaborated on the Masing-Masing music video that there are two dancers who tell the tale through movement. Every dance move has a meaning. For instance, there is a scene where they fall down and that has a hidden symbolic message about what the song is trying to convey.
The AURA album which sees the participation of several composers and producers took about a year of planning to meet Ernie's specific requests. "I personally requested songs from the songwriters involved in this album. The recording for all the songs took about three to four months for completion. So I hope listeners will be able to comprehend what I am trying to say in this album. Hopefully, it can be a companion for those in need of comfort and strength," ended Ernie with high hopes.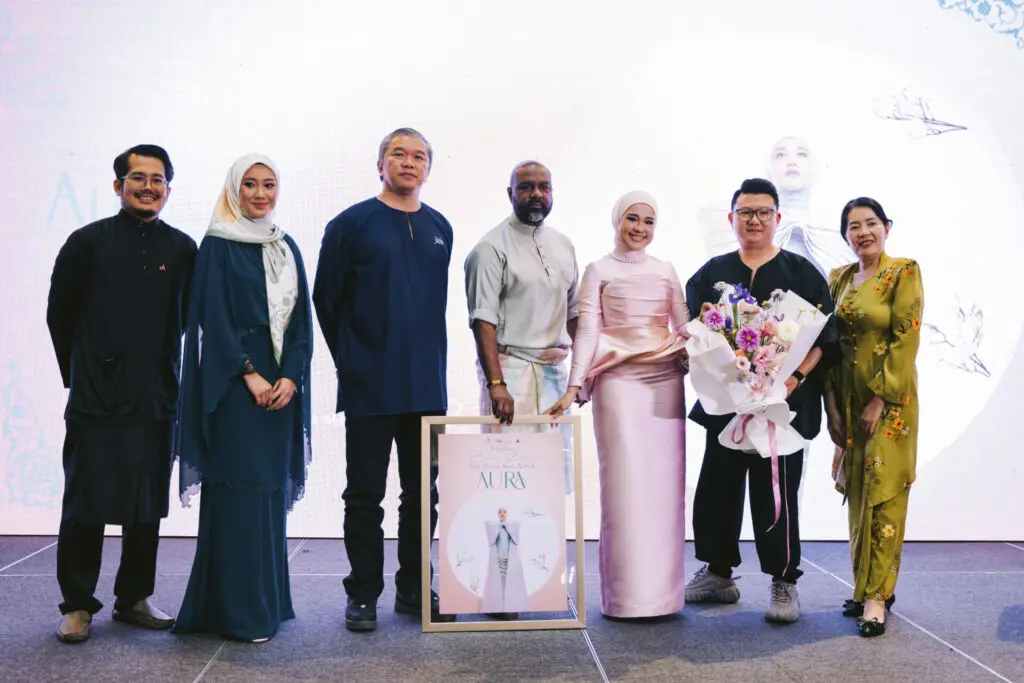 Kim Lim, Managing Director of Universal Music Malaysia, also expressed confidence in Ernie Zakri's ability and potential to go further in her music career under this label. "We have a meticulous plan to ensure that Ernie Zakri's name is not only engraved in the hearts of Malaysian fans, but also in the region, especially Indonesia. In addition to producing quality music for fans, Ernie will also collaborate with several local brands as one of our strategies to develop her career. For example, today we launched Ernie Zakri's AURA album together with a local headscarf brand, Ayuwan."
The album features 10 tracks involving some of the biggest names in the regional music scene including Aubrey Suwito, Ezra Kong, Faizal Tahir, Amylea Azizan, Rozi Sangdewi, Helen Yap, Firdaus Rahmat, John Jeeves, Ade Govinda and a few others. It also sees the participation of Ernie's husband, Syamel who contributed the track 'Jangan Hilang Percaya'. Aura is set for release on all digital platforms commencing Friday, November 3rd 2023, while the music video for 'Masing-Masing' will be available on YouTube on the same day.
Penafian!
– Artikel yang disiarkan dan dikongsi di laman web MyPermohonan serta artikel berkaitan dengan
"THE FIRST SOLO ALBUM BY ERNIE, 'AURA' IS FINALLY RELEASED."
adalah ringkasan daripada sumber asal. Pihak kami tiada kaitan dengan agensi kerajaan, syarikat ataupun pengeluar posting asal. Untuk maklumat lanjut sila ke halaman
Penafian
.